Mach1 for the first time in Europe
Although the first generation of this model was produced in 1969, it was only a few months ago that the Ford Mustang Mach1 entered the European market for the first time in history. In Poland, the latest version of the model, its fifth generation, quickly became a hit - the first 130 cars were bought sight unseen, without prior touching, not to mention a test drive. That figure accounts for nearly half of all Mustang orders in the country. Not without a reason...
The best of all Mustangs?
As Ford officially assures, in terms of driving Mach1 is the best Mustang that has ever reached Europe. Thanks to some mechanical changes, this model is supposed to be more stable and agile, and thus – it is suitable for both everyday use and racing on the tracks.
A number of modifications included an improved cooling system, gearbox settings, engine, brakes efficiency, body rigidity, and a special, hardened MagneRide suspension. The Mach1 has a 5.0-liter V8 engine which will produce 460 horsepower at 7,000 rpm – 10hp more than the standard Mustang GT and the same amount as the Bullitt model.
Mach1 style - what's different?
As for the exterior, the package includes 19-inch wheels, Michelin Pilot Sport 4S tires, a Mach1-style front bumper, special markings "Mach1", and – inspired by the iconic Mach1 from the 60s and 70s – stripes on the center of the hood and along the lower side of the body.
You can also see elements adapted from the GT500 and GT350 versions, such as the rear diffuser or the front lower vents.
The USA version with the Handling Package includes a front bumper splitter, the spoiler from the GT500 with Gurney Flap, rear bumper wings, and BirdNest rims with Michelin P Cup2 semi-slick tires.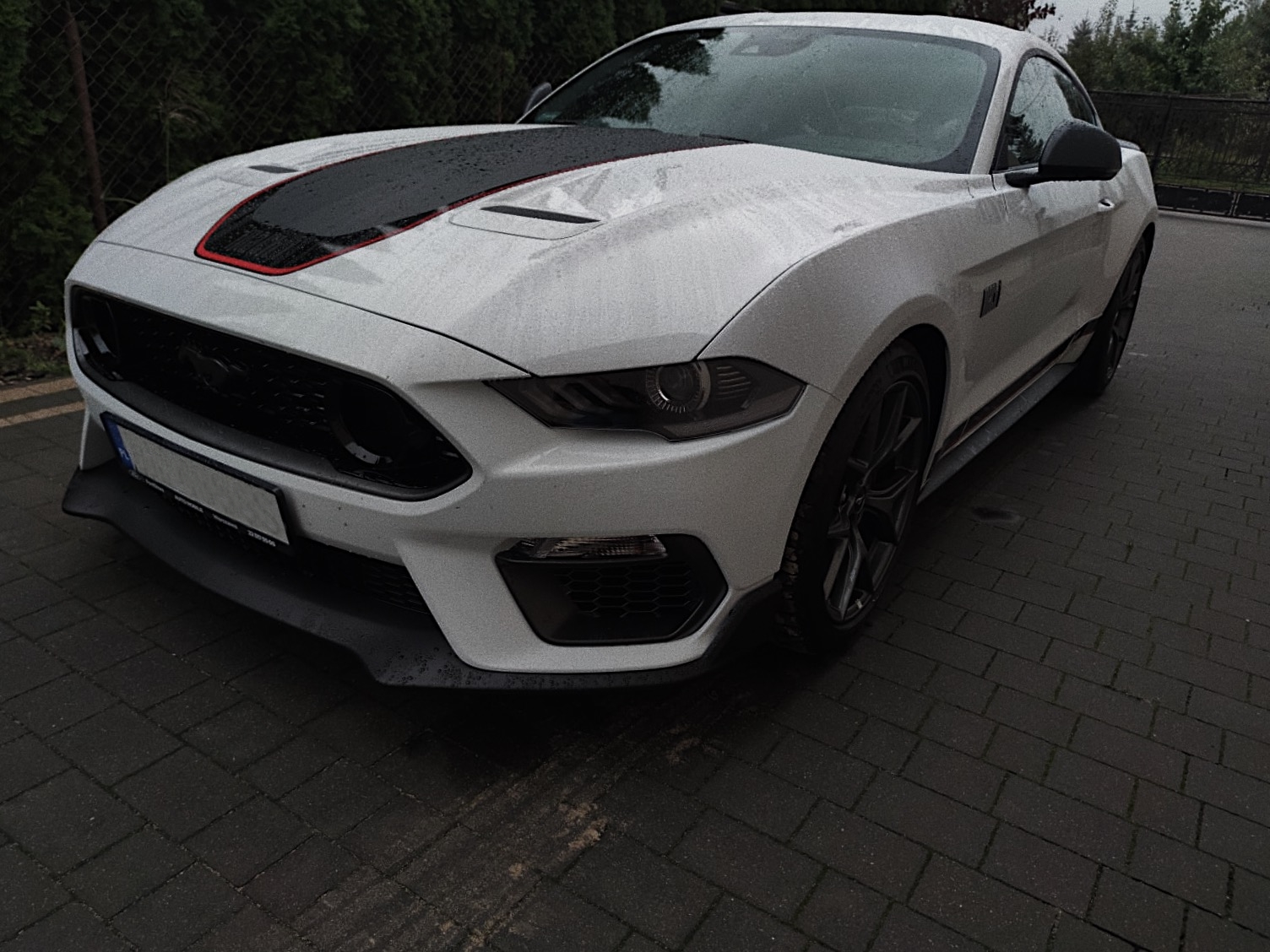 The first conversion of Mach1 to GT500
However, the Mach1 stylistic package was not to the liking of one of our customers. He drove straight from the Ford showroom… to a car workshop. The plan was to convert the car completely into GT500 style.
This task fell to 717HP GARAGE (Poland) - a place with which we constantly cooperate and which we highly recommend to everyone, even the most demanding owners of American muscle cars.
The work included the side radiators makeover, the engine cover change, removal of all Mach1 emblems, painting the mirror and roof black, painting and assembling new elements provided from us: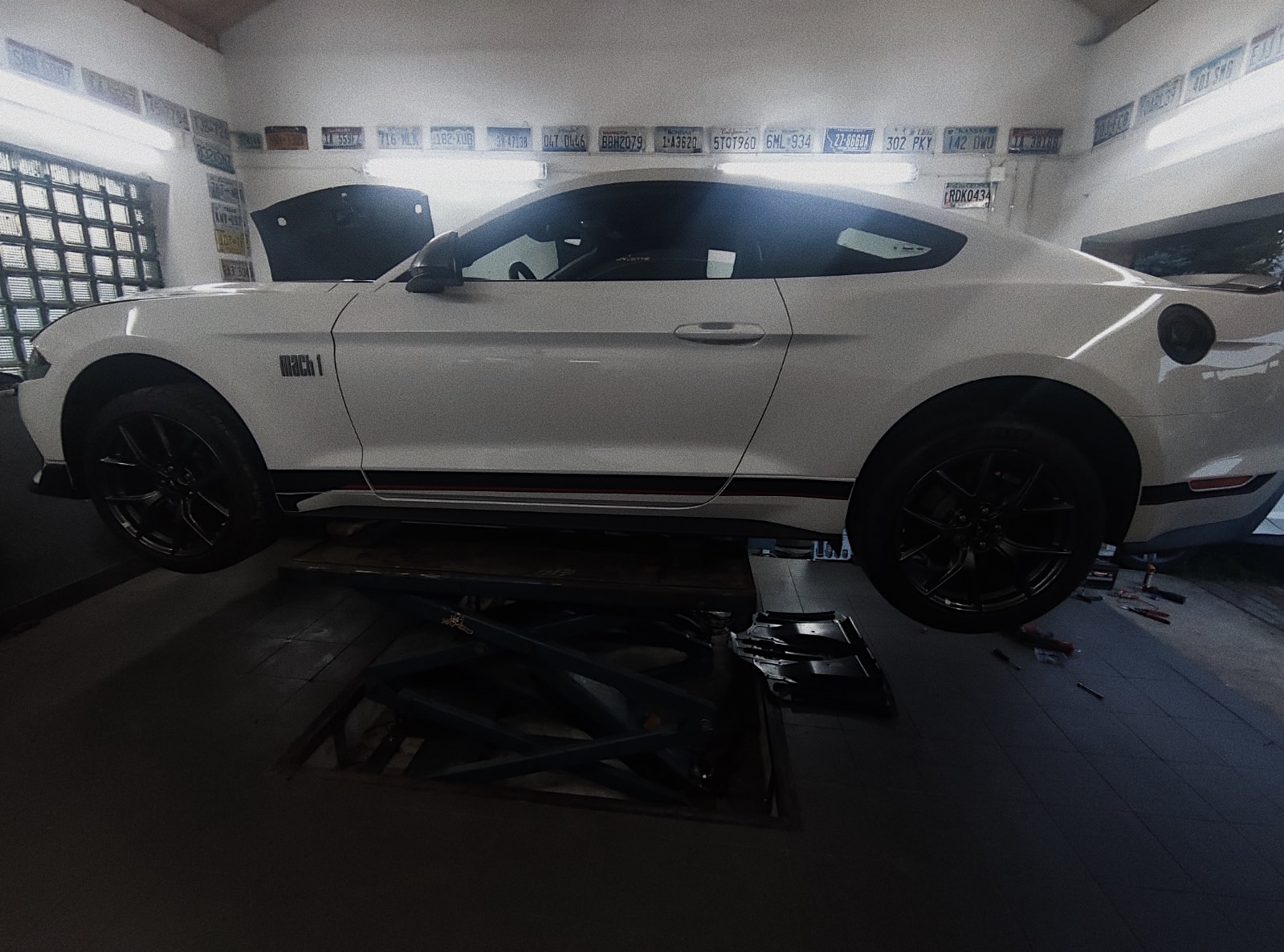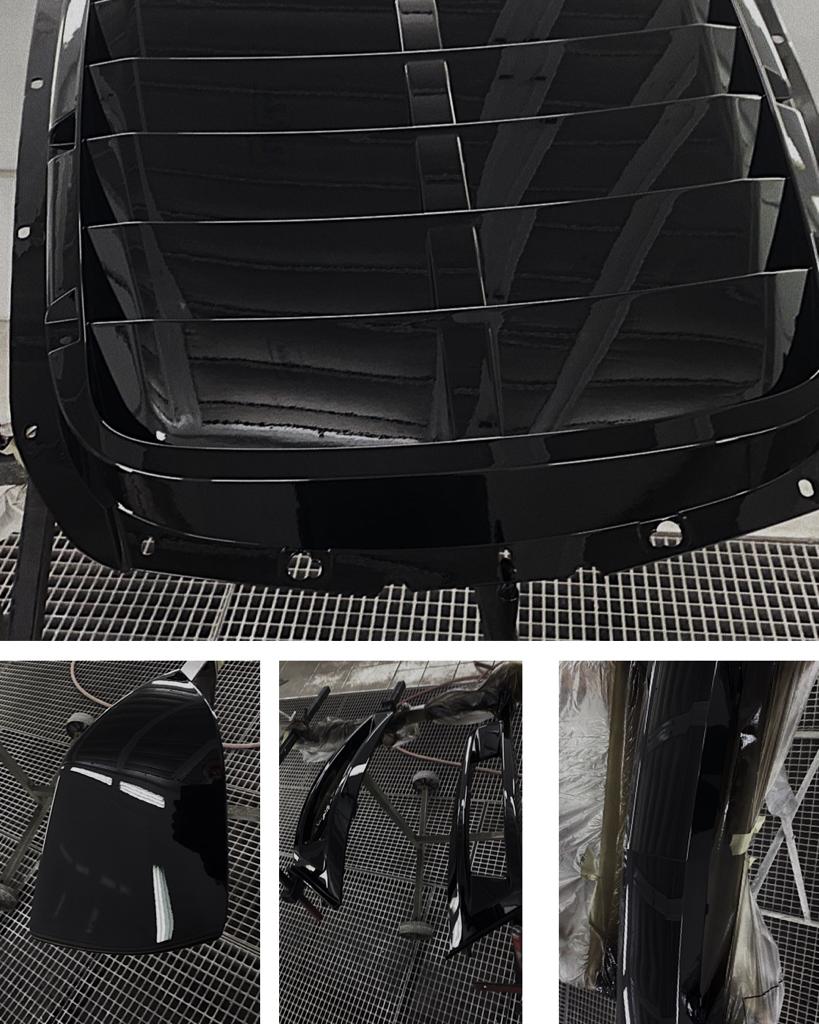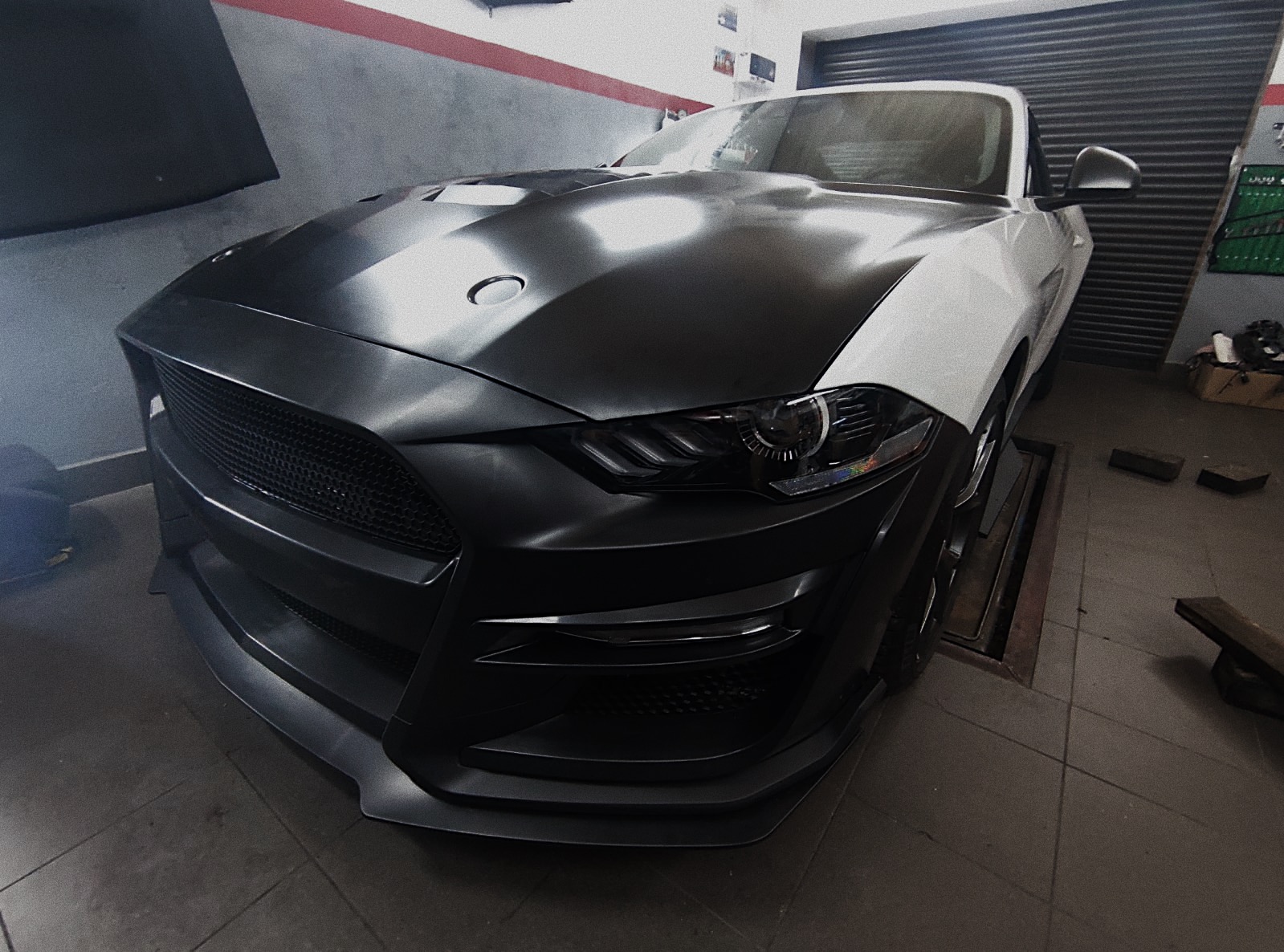 When asked about his impressions after seeing the final result, the owner admitted he had no regrets ;) Rate the effect yourselves!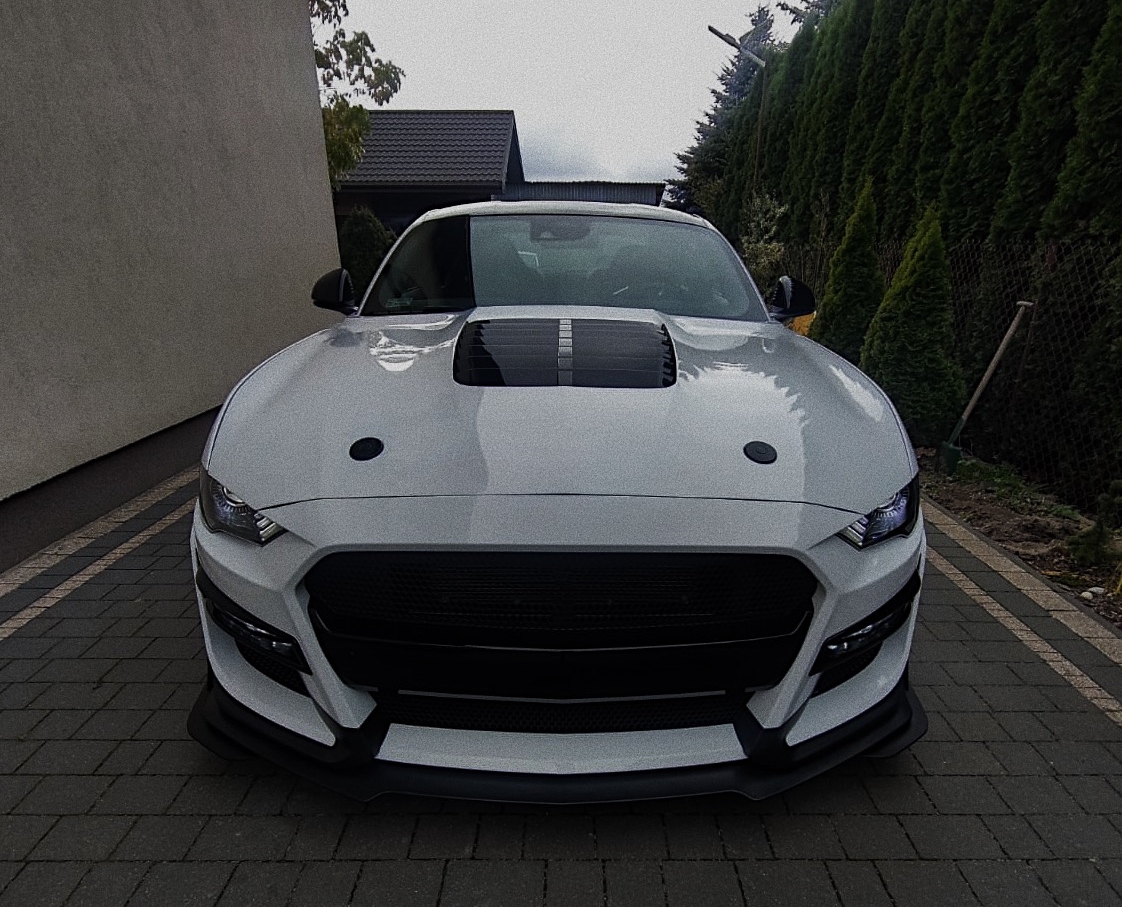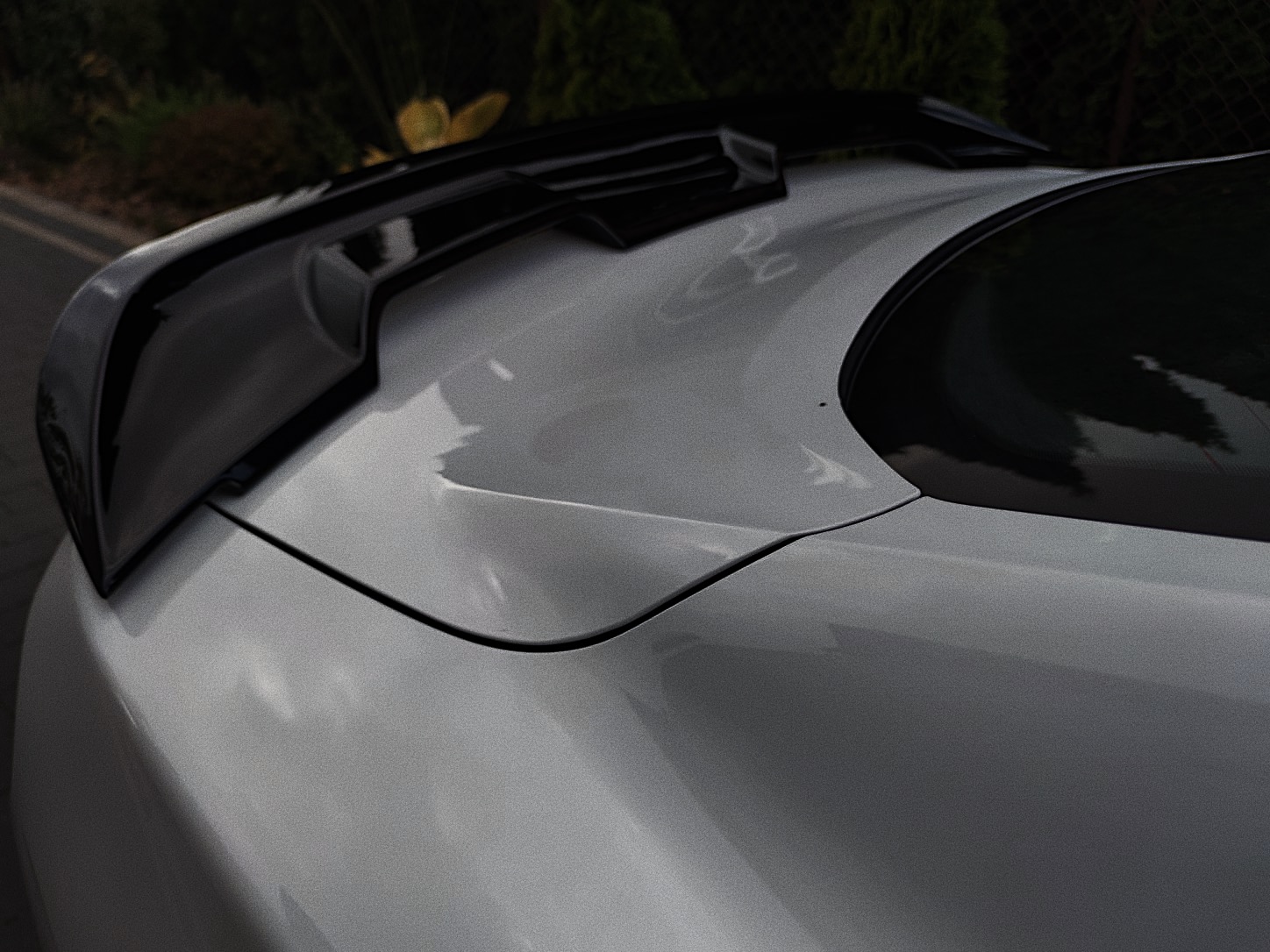 We hope that the car will serve our client well!
And for those, who, in turn, would like their Mustang to resemble Mach1, we also have something in our offer – a styled grille and bumpers for 15-17 and 18-21 models ;)