To take a closer look at the differences, let's check the product pictures of the GT500 hoods for 2018+ Mustang models.

When you look at the cars, the differences are apparent.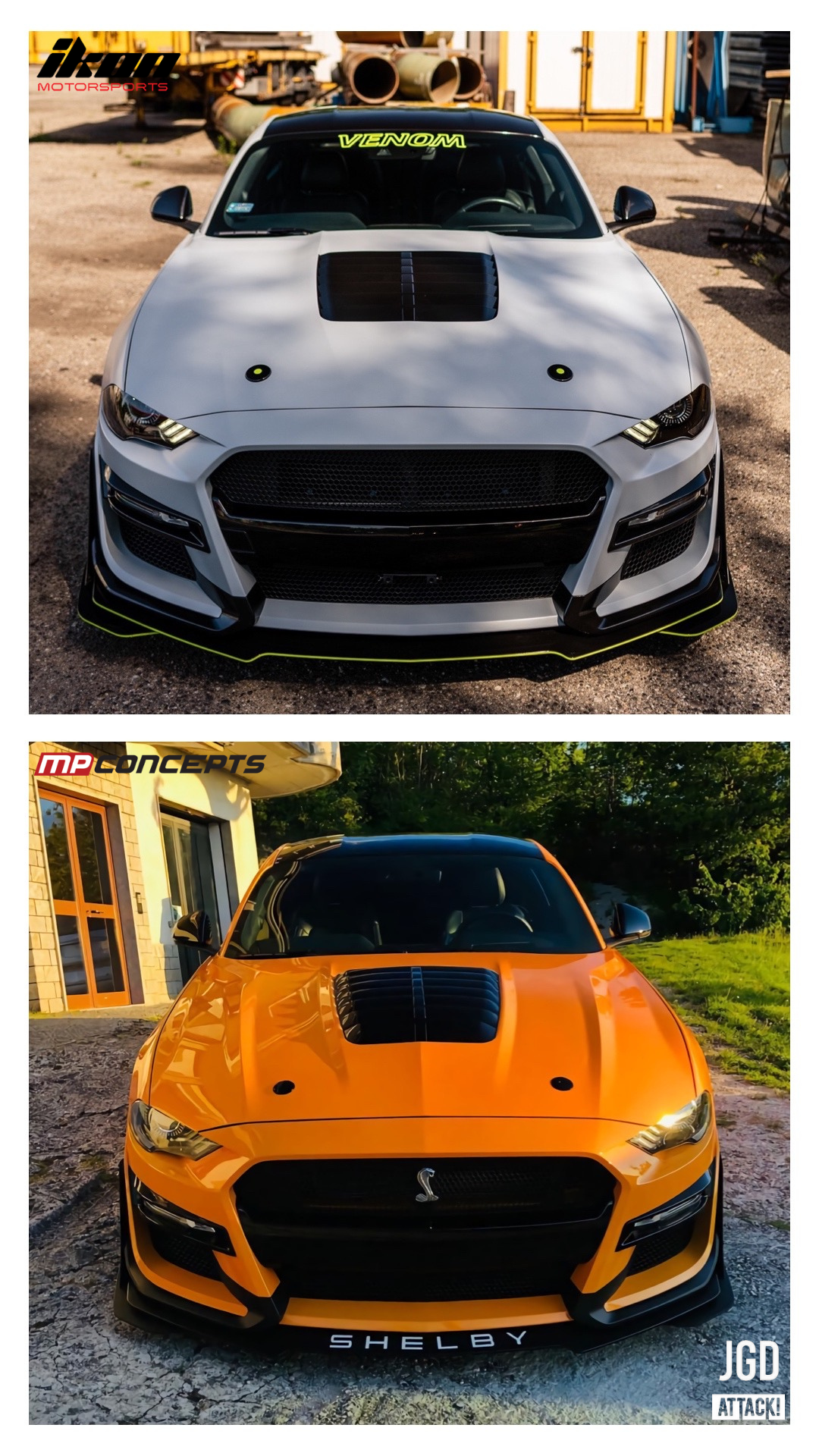 Take a closer look at the hood scoops: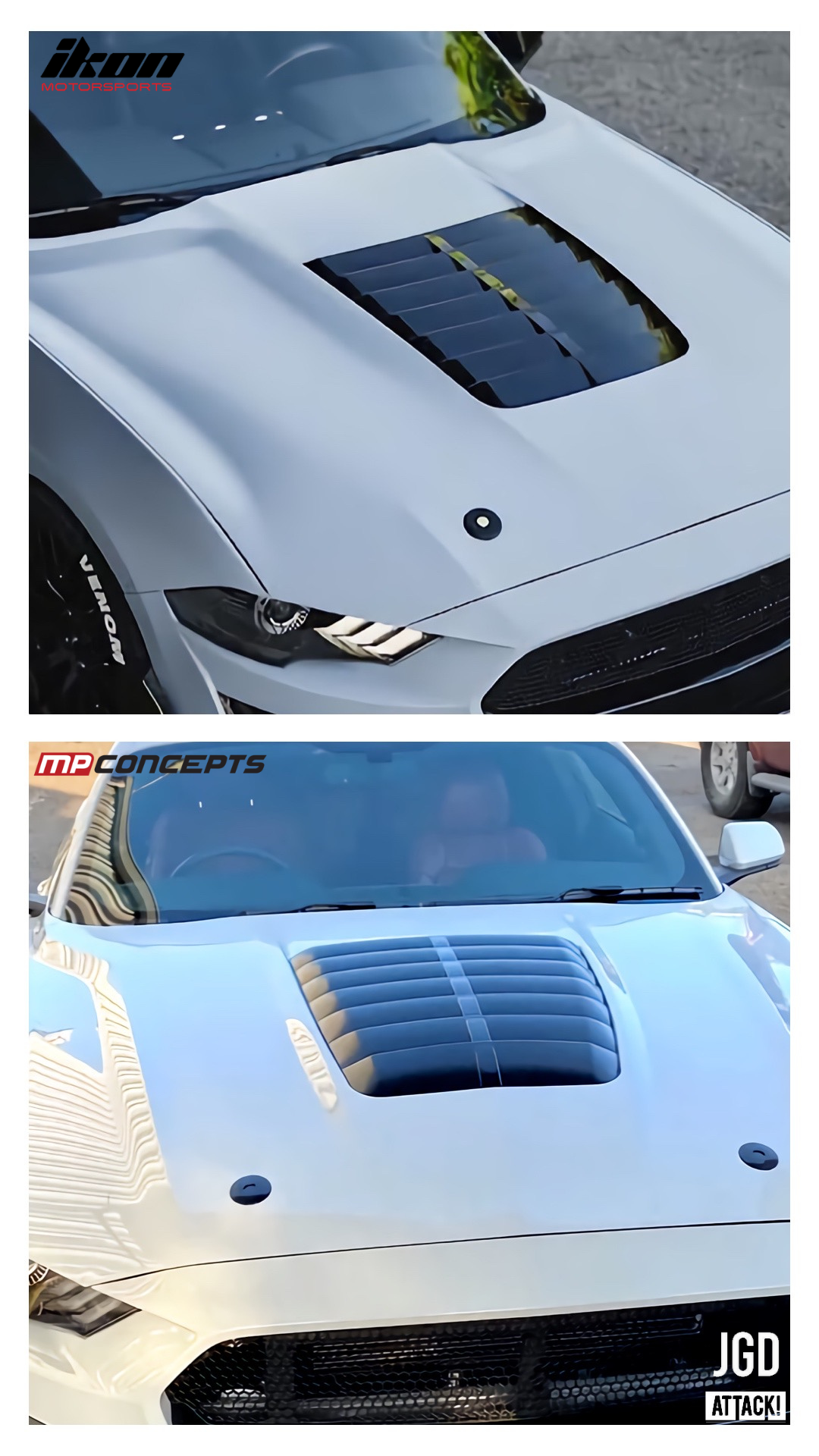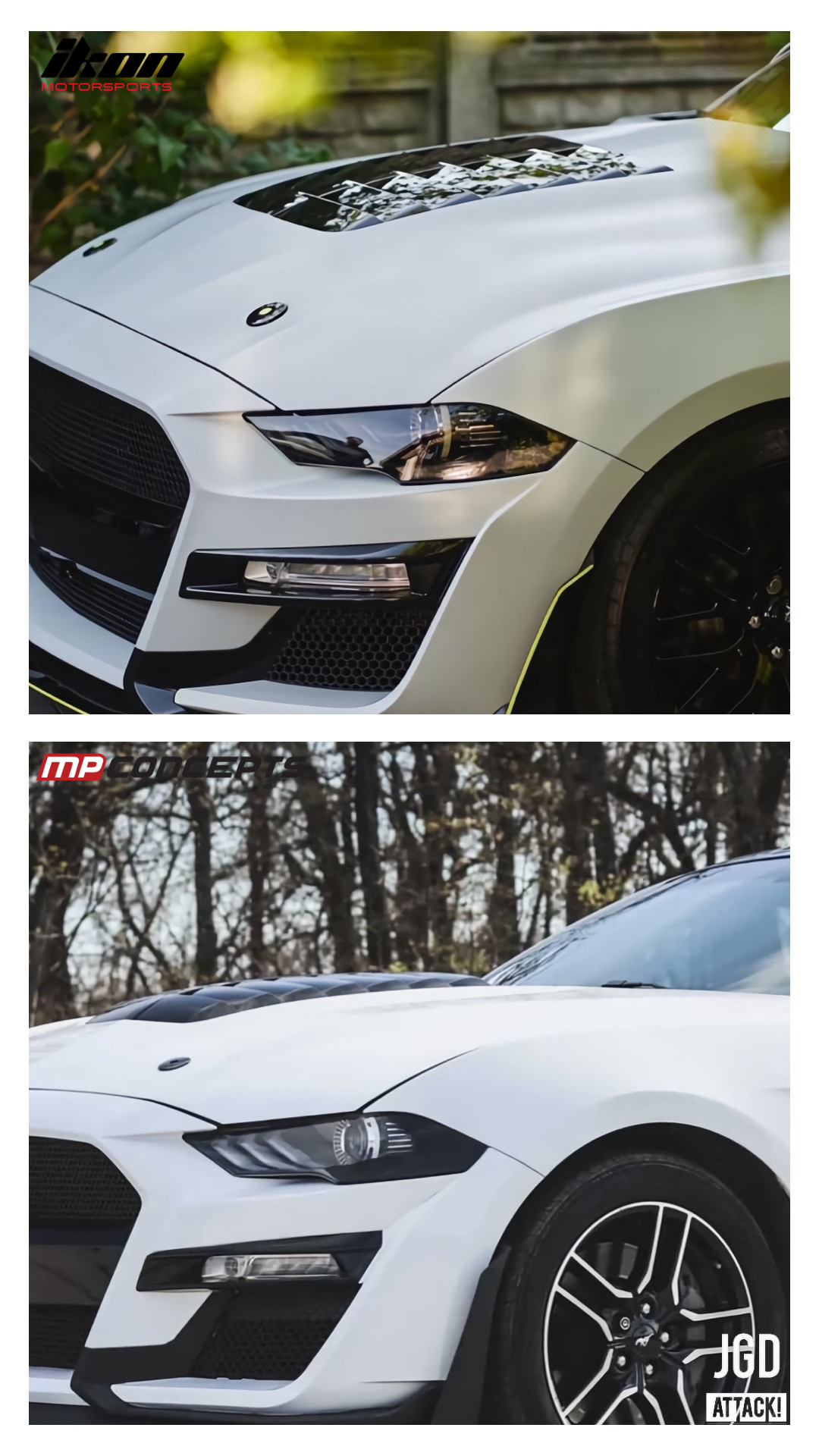 Summing up, the main differences are the size and height of the hood scoops. If we were to choose which product is more practical, we would go for IkonMotorsports. When it comes to appearance - the MP Concepts hood looks just as good. The choice is up to the driver!